Since handing over the Event Director role at Coburg parkrun to Marcus last year, I've been taking the opportunity to enjoy being one of the parkrun adventurers and have been ticking off my Nearest Event Not Done Yet (NENDY) as time permits.
Visiting local parkrun events is a great way to experience parkrun and to discover hidden gems in our neighbourhood (Newport Lakes parkrun comes to mind).
If you want to find your NENDY, install the Running Challenges plugin in Firefox or Google Chrome on your computer (I haven't found an iOS version) and set your home parkrun in the preferences.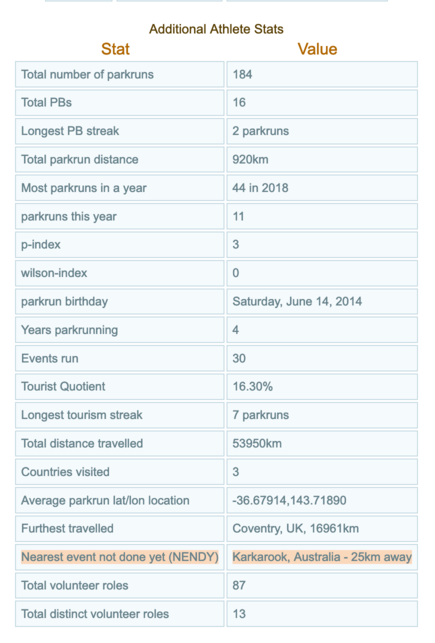 The Running Challenges extension displays a whole host of fun statistics about our parkrun participation but I'm finding the NENDY to be the most enjoyable to chase!